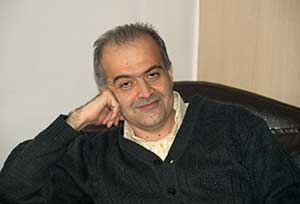 My name is Babak Siminzar. I'm a physician. Photography is my hobby, but I spent a lot of time studying and gaining experience with it. As a result, photography became more than just a hobby in my life. Here I have shared with you everything I have gained over the years, including knowledge and images.
Fine Art Floral Photography Gallery images use fine art in the field of macro and close-up photography and Amazing Black And White Photos gallery contain all my B&W works.
In the Ideas For Abstract Photos of Nature gallery, there are pictures of flowers and plants, mountains, sky, rivers, and clouds. I even added photos of daily life to it! Because I do not have a separate gallery for this type of abstract work at the moment!
There are photos of historical places and tourist spots in the Architectural Photography Examples gallery.
My work in landscape photography is also displayed in the Creative Landscape Photo Ideas gallery.
The Extraordinary Rural Life Photography in Iran post is a collection of images of rural areas of Iran. Pictures of people, houses, and alleys of villages.
Main Articles
Black and white photography is another of my favorite areas. Removing color from an image and using a range of black, white, and gray to express a subject is art. In the "A Practical Guide For Black And White Photography Techniques" article, I talked about the technical and conceptual issues of B&W photography and tried to explain everything with examples.
If you look at my macro and close up images, you can see that I often run away from realism. Fine art photography is an exciting category. This style was originally a unique look at life and art gradually moving towards fantasy. In the "A discussion about different types of fine art photography" article, I discussed this style and discussed its concept and branches. The boundaries of fine art photography with other genres are also unclear. And creating an artistic photo is mainly dependent on editing it in the software. In that article, also I described the relevant photography techniques and photo editing methods in Photoshop to create a fine art photo.
Landscape photography is an old and popular method. Like other people, I enjoy watching landscape photos. In the article "Landscape photography tips for beginners" I talked about my experiences in this style. When you go for nature photography, you will need more tools such as lenses and filters than other photography styles. I tried to provide as much information as possible about landscape photography tools and techniques.